Hey everyone, I hope you're staying safe and well-informed! With many global lock-downs easing up, the world slowly reopening, and my fellow black people protesting daily for justice and equality on the streets and internet, I think it's some time for a bit of reflection on what has happened since last I wrote here.
I remember at the end of 2019, I felt so lost as to where to start with this nutrition career and even starting this website. There's only so far that studying alone can get you, and I although I did well in my MSc, I felt like I had so many great exposures that I wasn't exactly sure where my passion lie. So fast-forward to February when the world started to shut down and move online. This meant I no longer felt isolated, but was able to experience lots of interesting webinars which also counted to CPD, and meet lot of other nutrition professionals through Twitter and Facebook. Honestly, I'm still quite terrible at remembering to check and post to social media weekly, and I do try, but there is the point where it gets to much to follow up with as more and more notifications pop up. For my own mental health, I've simply turned off some notifications as I don't always want to be tethered to my phone and after 7pm I try to limit my replies.
In April, I jumped out of my comfort zone and did something really bold. I wrote to a few Barbadian government ministries regarding providing nutritional guidance during the COVID-19 lockdown, since I noticed a lack of information specific to Barbados and the Caribbean along with what I thought was questionable pre-packed supermarket groceries to supply citizens with quick nutrition as retailers were restricts to being closed. Although, I haven't received any replies from the government agencies, I feel – dare I say it – proud to have tried to assist where I could. I was able to also disseminate this information to the Healthy Caribbean Coalition, and received some positive feedback, but at the moment, I'm not sure where it'll end up. I'm just hoping that it will reach the public so that it can help.
May was so full of CPD activities that they snuck up on me and I wasn't able to post them here like in April. But if you're a nutrition graduate or student, Lucy Jade and the others on Nutrition Graduates are doing a fabulous job keeping us all in the loop – when I get around to checking, hahaha. She's even been hosting some Zoom Chats with nutrition professionals where they discuss their roles, answer questions and share advice with us early career professionals. I've had the chance to attend one, and it was very valuable! If you have the time, please go join the group and please do better than I did at interacting 🙈.
During May, I also had the chance to write alongside another nutritionist, Blessing Mushonga regarding COVID-19 nutrition and food security. I had previously tweeted about feeling strange about preaching to people about nutrition and eating well during these strange times. So I took a different direction with this newsletter by chatting about micro-gardening, something which I quite enjoy when I'm home and have been missing. Although I know my few sprouts will not give me a whole meal, it's quite fulfilling and relaxing to grow a few veggies or herbs.
Blessing spoke on Selenium, which you can get from everyday foods like chicken, tuna, oatmeal but for some reason had not been on my radar until this article. Given its multiple roles, assisting in the production of selenoproteins which are critical in reproduction, thyroid hormone metabolism, DNA synthesis, and protection from oxidative damage and infection, it's definitely a micronutrient that I think a lot more of us could benefit from. Our newsletter also was added to the Small Grains and Legumes Association's new website (SGLA), which was very exciting! I've added our full newsletter as a pdf to this blog, but I may also make a separate post on it too. It's well overdue.
I also took part in some AfNutr Cafe sessions, which I've really enjoyed! It really reminds me of when I initially went uni in 2018 and didn't know anyone, but had to put myself out there to chat with people and get involved in activities. Although I prefer being more hands-on, I'm really happy to meet people with similar interests to myself and have been trying to keep the communication going on Twitter and Zoom. I've gotten the chance to find out so much about different nutrition jobs that no amount of reading job descriptions or AfN guidance would have been able to teach me.
Overall, I think the last 3 – 4 months have been very helpful, and allowed me further define where my nutrition career is headed. I'm still quite open to lots of additional learning, but at the moment, I think incorporating sustainability in public health and doing research into determining why people aren't following nutrition advice (i.e. considering cultural norms, personal choice, socioeconomic characteristics, etc) will be my major areas of focus to start. I'm still dabbling with the thought of assisting specific populations such as the elderly and children, because they feel very dear to me, but as time goes on, I'm sure I'll figure out a way to tie it all together.
And I almost forgot!
I bit the bullet and have been hosting some nutrition chats on my Instagram, (#NutriChats) since I often get questions from my family and friends about food- and diet-related things. As usual, I've been doing my research to keep the sessions as evidence-based as possible. And so far the response has been very good! I had a mentoring session yesterday, and she constantly reminded me sometimes we need to stop being so modest and speak up about what we are doing. It IS good enough.
That was some great advice, and I think the #NutriChats have been one of those areas where I was playing modest although, I had the know-how and was able to help. I've previously had a beauty YouTube channel and blog so talking about things I know about or interest me isn't that new – but it is a bit tricky to talk about things like diets, supplements, eating well etc when there are so many others out there who can paint dieting so vividly and make it "sexy" to do poorly-informed (read: dangerous) things.
So I will be continuing with my #NutriChats for as long as I have stuff to talk about, because more people need access to evidence-based nutrition. Have a look at the series if you have the time to. Some of the topics will eventually be added as posts here and some have been listed in my drafts for a few weeks already. Crossing my fingers that I will quickly get around to putting the posts together to go along with the videos – when I'm not swimming in CPD.
Finally, I've just been trying to tie up some short courses I had started before and during the pandemic, but I must way, not all online courses are created equally. Where some understand how to truly engage students, others feel like simply textbook learning 🥴.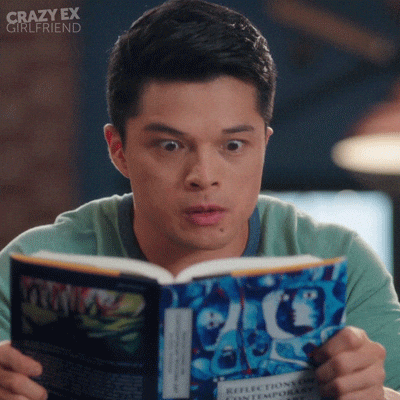 I think that's everything that's happened in April and May. I can't believe it's mid-year already, but there's so much to be grateful for. Despite not having full-time employment, there have been so many opportunities and learning experiences! I feel like I've had a lot of professional and even personal growth. With everything going on, the good, the bad and in-between, I hope that you are all still taking a moment out to be gracious for what 2020 is blooming into.
I wouldn't write it off as a dead year as some have, but rather, a year of challenge and change. What do you think? Has 2020 simply been a year of grief and chaos, or were you able to find some hope in little things?